This goblet is made from a nautilus shell. The shell comes from a variety of squib, the nautilus, with an external skeleton in the form of a shell. The exotic shell is fitted in a gilded silver mounting. The foot is decorated with shields and garlands, the stem with figures including dragons.
Neptune, the god of the sea, is mounted on the top of the goblet, riding a seahorse. He holds a trident in his hand, his usual attribute. Two tritons are depicted next to him. These are mythological creatures who were half fish and half man. They are holding a wind instrument to their lips and accompany the sea god Neptune.
A female figure has been attached to the front of the shell. The way in which she is attached to the exterior of the shell is reminiscent of a ship's figure head. The gilded rim of the goblet is engraved on both sides. On the inside a scene of the Abduction of Europa is engraved. It is based on a print by Bernard Salomon. The Greek myth tells of Europa, who was on the beach with some friends when a beautiful bull passed by. It was Zeus, the king of the gods, who had transformed himself into the animal. Europa climbed onto the back of the bull and was abducted to the island of Crete, where she bore three sons to the king of the gods.
This special collector's item combines the 'naturalia' (objects from nature) and the 'artificialia' (items produced by man), which were collected in 17th-century cabinets of curiosities.

Read more
Read less
Collection book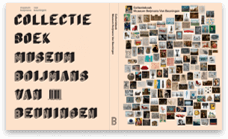 Order