This still life entitled 'Glass dish with white and blue grapes, peaches and plums' dates from 1864, the year in which Fantin-Latour made his third trip to England. He stayed there from July until October. In that period, he mainly painted still lifes.
During his life, Fantin-Latour was known for his exuberant, sometimes tranquil still lifes with fruits and especially with flowers. In 1862, one of his still lifes was exhibited in the Royal Academy in London. It was the first in a long series, because since then Fantin-Latour submitted several lifes almost every year. These invariably enjoyed a prominent place in the London exhibition building.
In the Netherlands, too, his still lifes were greeted warmly. At the 'Exhibition of Living Masters' of 1899 in Amsterdam, a small still life with roses cost 2,000.00 guilders, a considerable amount for that time. Art dealers such as E.J. van Wisselingh and Huinck & Scherjon, both located in Amsterdam, regularly stocked work by Fantin-Latour until the 1930s. Much of his work ended up in Dutch museums such as the Rijksmuseum in Amsterdam and Rijksmuseum Kröller-Müller in Otterlo thanks to gifts and bequests.

Read more
Read less
Collection book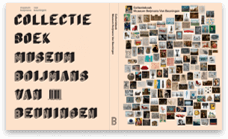 Order