The representation symbolises Christ victorious over Death, represented as a skeleton with a scythe on the left, and Sin as a devil on the right. Paulus Pontius made this engraving after
Rubens' drawing. However, the image is not reversed. There are a number of differences between the drawing and the print, especially in the upper part, probably because Rubens wanted to
give the print a somewhat more monumental and serene character.

Read more
Read less
Collection book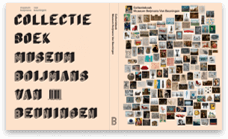 Order