The Raising of the Cross is not described in the Bible. It is a subject
added to Christ's Passion since the 16th century. The drawing is
related to Rembrandt's early painting of the same subject in the Alte
Pinakothek in Munich (circa 1633). The painting's composition is
mirrored and differs in several other aspects from the drawing.
Read more
Read less
Collection book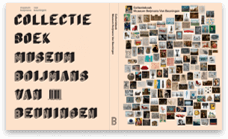 Order