Until 1680 the Dodo lived on the island of Mauritius in the Indian
Ocean, with no natural enemies. The island was uninhabited until it
was discovered by seafarers around 1510 and the ecosystem was
disrupted. The Dodo is the symbol of animals that have been wiped
out by humans. Specimens were taken to Europe as curiosities, one in 1626 to Amsterdam, so
Saftleven may have drawn his Dodo head from life.
Read more
Read less
Collection book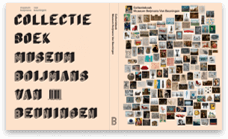 Order