This explicit dream image can be situated somewhere between
Surrealism and Magic Realism. It shows a pale woman with a pillow
surrounded by strange objects. The painting may be given an erotic
interpretation. The subject clearly fascinated Koch as he made
several versions of the painting, but none of them provides a
definitive explanation of its meaning.
Read more
Read less
Collection book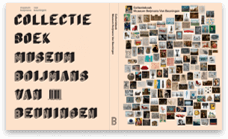 Order